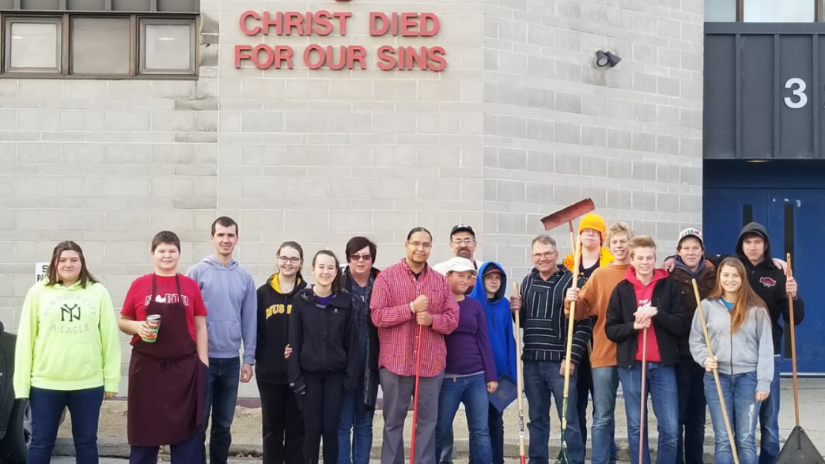 When you volunteer with us, you help serve people who are struggling with poverty and addiction.  Your time, energy, talents, and experience aid missionaries as they work together to provide Christ-centered programs to Manitoba communities.
If you can donate your time, we ask that you consider joining our mission to aid the community. Each person giving of their time to further God's kingdom at UGM is appreciated.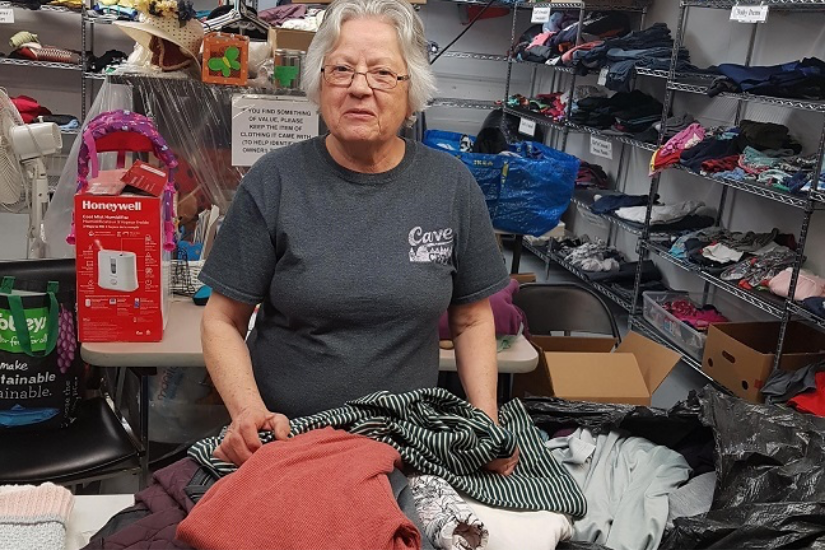 Volunteering
Volunteers are extremely valuable in the ministry of UGM.  Your time, energy, talents and experience aid missionaries serving together to provide Christ-centered programs to the addicted and the poor men, women and children of Manitoba.  Love and support, in the name of Jesus, can be extended to a greater number of people with the assistance of caring volunteers.  Each person giving of their time to further God's kingdom at UGM is so very appreciated!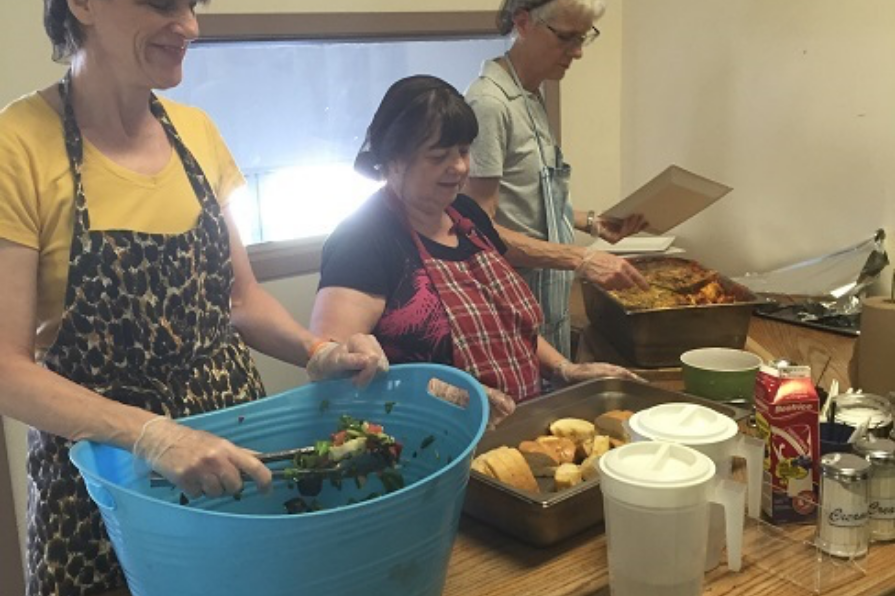 Where we need help:
 – Lunch preparation on Wednesday morning for Ladies Day at our Family Life Centre from 8:30am to 1:30pm.
– Sort clothing on Wednesday at the Family Life Centre from 9am to 1pm.
– Sort clothing at 320 Princess on Tuesday or Thursday mornings
 – Kitchen Help: to prepare/serve meals to the community at 320 Princess St.  From 9:00am to 12:00pm for lunch.  Prepare for the evening soup line from 1:00pm to 5:00pm, or help prepare/serve from 6:30pm to 8:30pm.
– Drop-in help: to hand out snacks, towels, clothing, or ministering and praying with our guests is a great need.  1:00pm to 4:30pm each day at 320 Princess St.
– Tutoring or Office help: for Adult Ed Ministry
For more information, please contact Munya:
Getting Started
Volunteers can serve in one or more of our seven ministries either as casual volunteers, registered volunteers, or group volunteers.
Registered volunteers include those coming weekly, bi-weekly or monthly. Some options include kitchen help, serving lunch, evening soup-line or in drop-in, sorting donated clothing, mentoring or praying with guests from the street, men or women in addiction recovery programs, or providing assistance where needed. 
If this is of interest, please fill out our volunteer application at the bottom of the page.
Occasional volunteers include those coming to serve at one of the special community meals at Easter, Thanksgiving or Christmas.
Those who serve as occasional volunteers are asked to review and sign the Occasional Volunteer Code of Conduct and Statement of Faith form upon arrival.
There are various group opportunities to volunteer at Union Gospel Mission.
They include:
– Youth Groups, Care Groups and Families can come to UGM to assist with things like: meal preparation, help serve meals, clean tables & chairs, sort clothing, serve in drop-in, general cleaning, clean fridges & coolers, yard work, painting and odd jobs where needed.
– Individuals or Groups can bring a chapel service before serving the lunch or soup-line for the Street Ministry.
 – Serving at the Charis Center cooking a special meal, or doing crafts with women in the program.
– Serving the Family Life Centre to help in the kitchen from 8:00am to 1:30pm.
For a full list of individual and group volunteer opportunities, check out our

Volunteer Opportunities Brochure

.
To schedule your group to serve at Union Gospel Mission please fill out our Group Volunteer Application at the bottom of the page.
Each position will have specific qualifications. The general qualifications listed apply to every position.
1. You need to know Jesus Christ as your personal Saviour
2. You must be an active member in an evangelical Church
3. You need to have a passion to help others know Jesus Christ as their personal Saviour
4. You should know how to lead someone to Jesus Christ
5. We are looking for those who are team players
6. You must lead a life-style that is sexually in line with God's Word
7. You cannot be a smoker or a user of alcohol and illegal drugs*
8. Must sign statement of faith
Group Volunteer Application
If you would like to volunteer as a church group or other organization or family group, please complete the following form.