Where Does My Help Come From?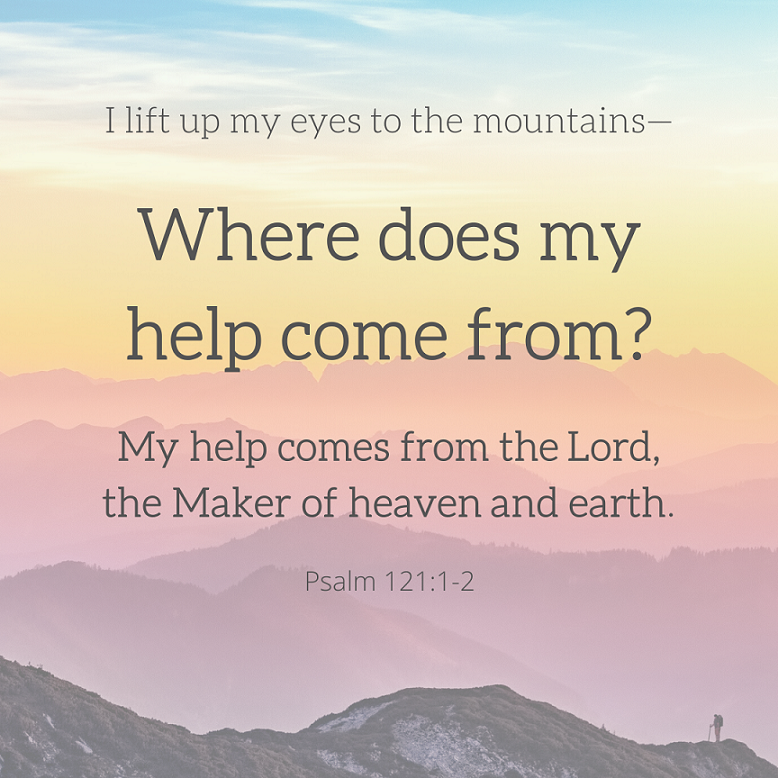 It was late on a Thursday afternoon when we had a 10 year old girl banging on the doors of the Family Life Centre. She was frantic, asking for help because her dad was going to kidnap her and her sisters. Trying to calm her down I asked "what do you mean when you say kidnaped"? I asked if dad lived at home with her, and she said" yes". I needed to understand her comprehension of "kidnapped". I told her to try to be calm, and explain to me what was going on. She informed me that her dad was high on drugs and when he was, the entire household lived in fear. The threat was dad would take the girls somewhere and hurt them.
I stood dumbfounded, not knowing what to do. I look straight into the heavens and said "Lord I need your help". Seconds after asking for the Lord's help, I noticed over my shoulder a police cruiser car turning onto Pritchard Avenue. I waved the officer, who happened to be a Police Supervisor, over to the curb and informed him that we have a situation with this little girl. After explaining my dilemma of not knowing what to do, the officer seemed to hesitate, as he was on another mission. I told the Police Supervisor that seconds earlier I had asked God for help. Whether he liked it or not, he was on a mission from God! He then told me that for a myriad of reasons he could not take this little girl in his car. I told him that for a myriad of reasons I can't take this little girl back home. I also said that it would be horrible if CTV news showed up with a story about this young child! His eyes widened and he reached for his radio, and within minutes, another police car showed up.
This girl was terrified at the sight of another police car, because all her life it has been ingrained into her that these police who were there to help, were her enemies. All three of these officers were very professional and had great empathy for this scared little girl. After speaking with this girl for a few minutes and promising to turn on "the lights", she entered the cruiser car and they left the scene. I do not know what happened next. This was the first time I had met this young girl.
This encounter was a wonderful reminder that when you don't know what to do…..ask God for help!!
I lift up my eyes to the mountains – where does my help come? My help comes from the Lord, the Maker of heaven and earth! Psalm 121:1-2