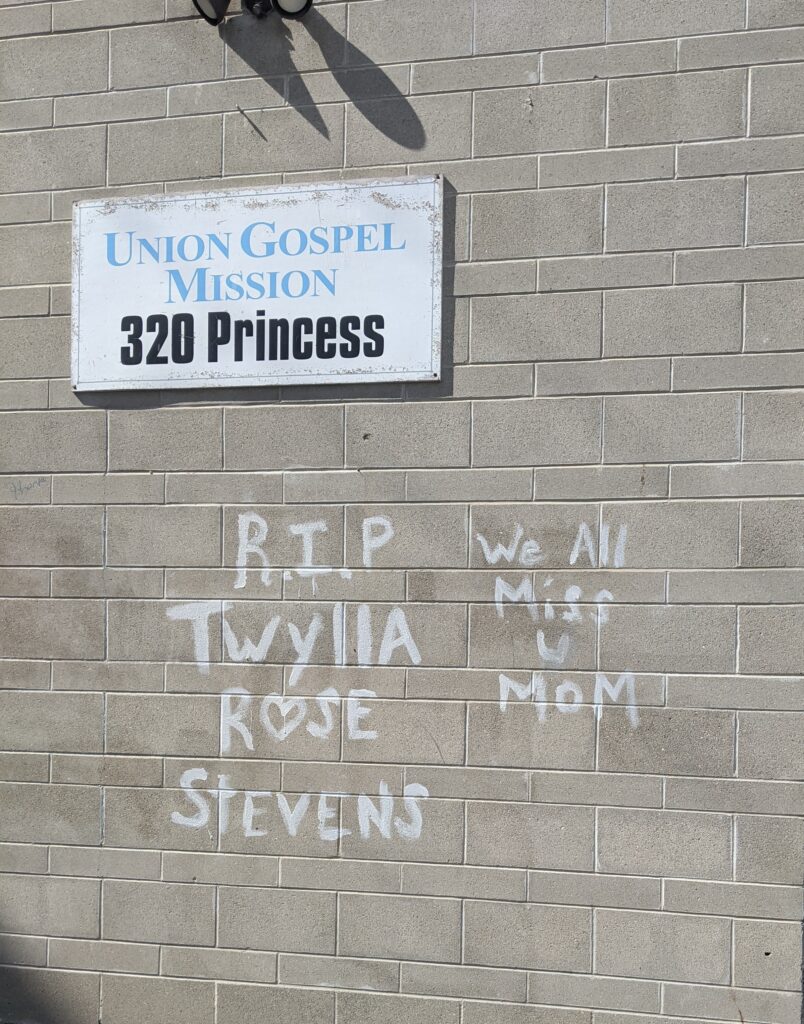 In just 24 hours….Hurt.
A man in our drop in, name is David, shows his amputed finger stumps, one still red and raw, the cost of a winter on the street. He is tough, but it hurts.
A man in our addictions recovery program lost his mom on the Monday past. He hurts.
A lady in a wheelchair on Main Street, waiting for a prosthetic leg. She has lived 46 years on the streets and wanted prayer for her brother, Daren, who just diagnosed with late stage cancer. She is hurting.
A young bewildered man gets dropped at our door, with a garbage bag of possessions and no idea why he is here. We hurt for him as with the others.
A family writes on our wall. It's called graffiti. But it's someone's heart cry. The family hurts.
We know all their names (except the graffiti artist). We prayed with and for them. We serve them the best we can.
It hurts not being able to fix all their immediate issues.
Compassion, Jesus. Please join us in prayer! These are precious, precious souls.