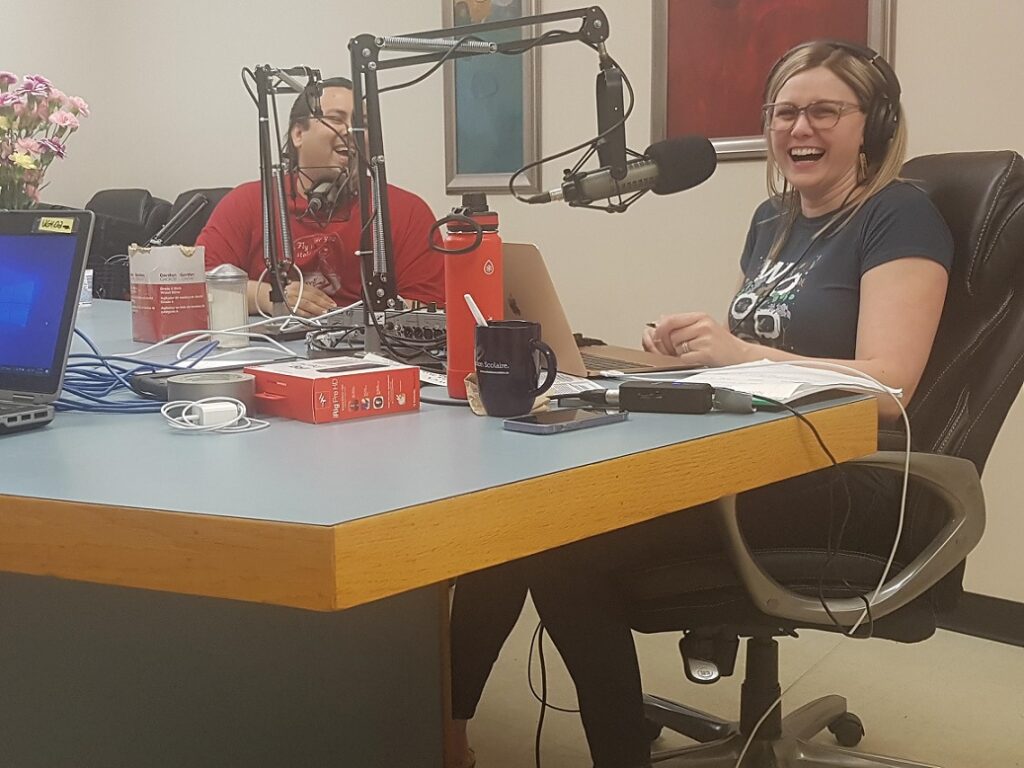 "Oh come, let us sing to the Lord; let us make a joyful noise to the rock of our salvation!" Psalm 95:1
The middle of June, CHVN hosted the UGM Radio-thon!
Have you ever tuned in to CHVN 95.1 F.M.?  What a rich blessing it was to watch the radio hosts in action? What a delight to witness, from our Princess Street location host, Mike Thom, (Look for him as guest speaker at our October Winnipeg Banquet), and Sylvia St Cyr, pour their passion for Jesus into their roles. Their sensitivity to the leading of the Spirit and their beautiful handling of interviews with those who shared their transformed lives through our addictions recovery programs were very moving. Tears were shed!
Testimonies, witnesses to Jesus work throughout UGM,  affirmations of God's activity, all were shared on the airwaves. For those of you who tuned in, we hope you would agree, Nobody But Jesus was glorified, God in three persons, blessed Trinity!
We also want to reach out to all of you who felt led to donate to the Lord's work, in response to the radio-thon. A huge THANK YOU! The heartfelt gifts are so encouraging, so special. God's multiplication factor is amazing. It was such a blessing to pray with so many who called in for prayer and with those who gave financially. Additionally, to those who generously gave us matching funds, or were *sponsors to the event, a huge THANK YOU!!
Please let us know how you found the listening experience. Were you encouraged? Have questions? Call Martin, 204-943-9904 ext. 237.
Serving Jesus daily.
(* Please see sponsors thanks and names on our website.)