Missionfest Manitoba 2023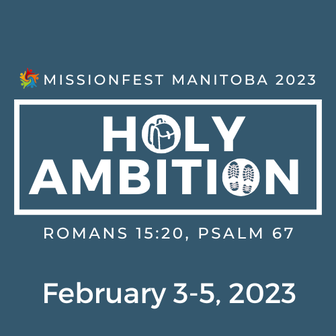 Join us at Missionfest this year at the Church of the Rock at 1397 Buffalo Pl., Winnipeg, on February 3rd to 5th.
Check out the Union Gospel Mission Booth during any of the 3 days and meet with some of our Missionaries and see some of the work God is doing in our 7 Ministries.
For details of the speakers and itinerary, Click Here.