Ministering for 31 years – Retiring today!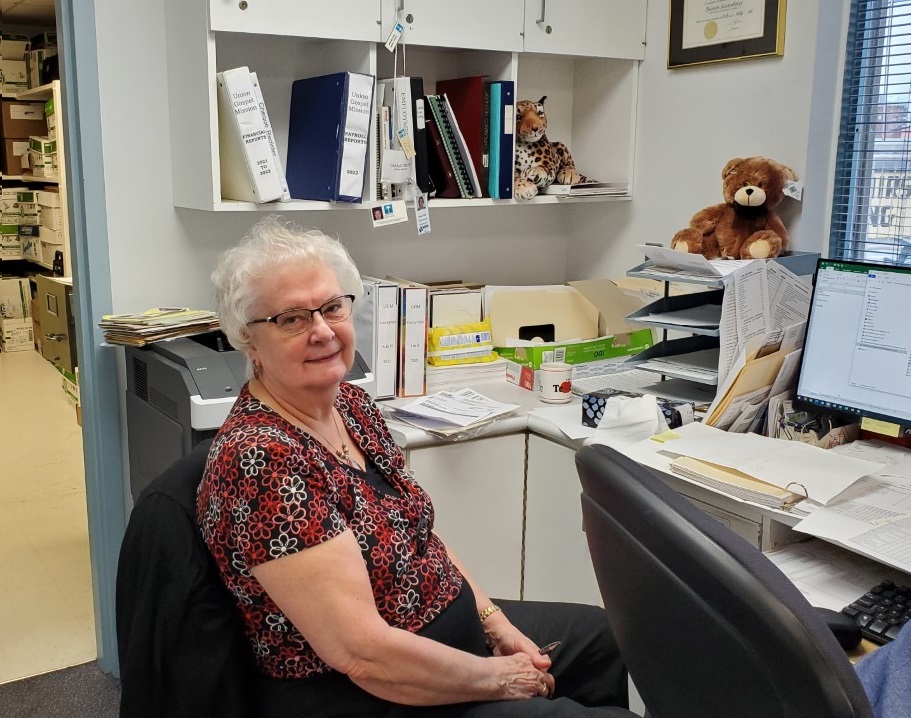 Diana Fields started working at UGM in December of 1990. 
"I was recommended by a friend who had been asked by the executive director whether she wanted a job," Diana says. "My friend said, 'No I've got one, but I know someone who needs one.'"
Just like that, Diana found her calling to help marginalized people in the downtown area of Winnipeg. 
"This is the Lord's work and it's where I felt He needed me."
Diana also met her husband working at UGM. 
"At the time I started, Wayne was picking up the mail every day. He came upstairs every morning. We had a coffee maker up here that made better coffee than downstairs, so he came up for coffee in the morning so we connected."
Diana and Wayne met in December 1990 and got married by September the following year. They had 27 years of marriage together before he passed away four years ago.
As for what Diana is going to do during retirement, she says simply, "I haven't decided yet. I have some hobbies and I do a lot of needlework, so we'll see."
Please pray for Diana as she makes this transition to retirement and that the Lord would continue to direct her steps. We're so blessed to have had the privilege to work with her!